Tag Archives:
Seafood Paella
Here's a recipe to try this Labor Day that involves vino and shortribs, two of our favorite pairings for a BBQ. The key to this recipe is the wine, orange juice and lot's of time. If you can marinate overnight great, if you can do two or three nights even better! Try your own combination of spices but, make sure to maintain equal amounts of vino and orange juice at all times. Happy grilling and don't work too hard this Labor Day, cheers!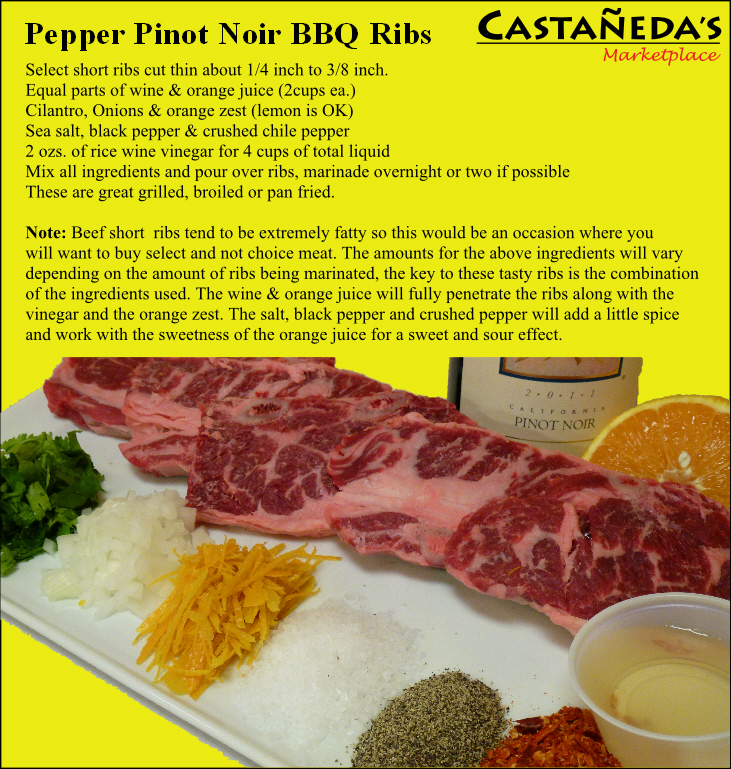 If you want to pick a fight amongst paella chefs just criticize their method and authenticity of paella recipe. Truth be told it would be extremely difficult to categorize any paella made in the states as truly traditional and authentic. Spaniards specially those from Valencia have a long and rich tradition with paella and by no means do we want to insult that tradition by our attempts at recreating their world famous culinary export. That being said with all due respect to my fellow Spaniards, I present my version of an authentic paella. Along with this recipe please view my previous video post on making a basic paella.
Recipe: Traditional Seafood Paella
Summary: The ultimate Seafood Paella with assorted shell fish.
Ingredients
1/4 cup of olive oil
2 Thai chiles
30 Threads of saffron
2 Medium onions, coarsely chopped
3 Cloves of garlic minced
2 cups of sofrito
2 cups of white wine
6-8 cups of seafood stock
2 tbls of Paella Guy seasoning
1/2lb of cubed pork, chicken & chorizo
3 cups of short grain rice
1/2lb of prawns
1 dozen green lip mussels
1 dozen black mussels
1 dozen manila clams
1/2lb of peas
1/2lb roasted bell peppers
Lemons for garnish
 Instructions
Saute pork, chicken & chorizo until browned and set aside
Saute bell peppers 3-4 minutes
Pour olive oil into paella pan followed by Thai peppers
After peppers turn color, throw in onions and saute until slightly browned
Throw in garlic and cook 2-3 minutes followed by pork, chicken & chorizo
Add sofrito & wine, cook until wine evaporates
Add the stock and make sure to keep your rice to liquid ratios at 1:2
Place saffron in mortar and grind to fine dust & add to paella pan
Add rice to pan in even layer
Begin placing your seafood starting with shell fish and ending with prawns.
**See my video post to learn how I decorate paella
After paella comes to rolling boil, turn heat down by 25% and maintain until most of the liquid has evaporated
Continue to cook at a slightly lower flame to avoid burning and to build La Soccarat
**Review my video on La Soccarat for more details on how to accomplish the crusty bed of rice at the bottom of the pan
Remove from heat let stand a few minutes and enjoy with a great bottle of vino, salud!
Preparation time: 1 hour(s)
Cooking time: 55 minute(s)
Culinary tradition: Spanish
My rating 5 stars:  ★★★★★ 1 review(s)