Classic Valencia Paella
Paella, Salad & Bread
Classic Paella Valenciana prepared with a rich bounty of assorted seafood (green mussels, manila clams, calamari & prawns), boneless chicken, our house made chorizo and pork. The paella is artistically assembled with assorted grilled and fresh vegetables and beautifully garnished with lemon wedges. The rich flavor of this paella was carefully crafted with the combination of our fragrant saffron, artisan sofrito base and homemade seafood stock. Enjoy!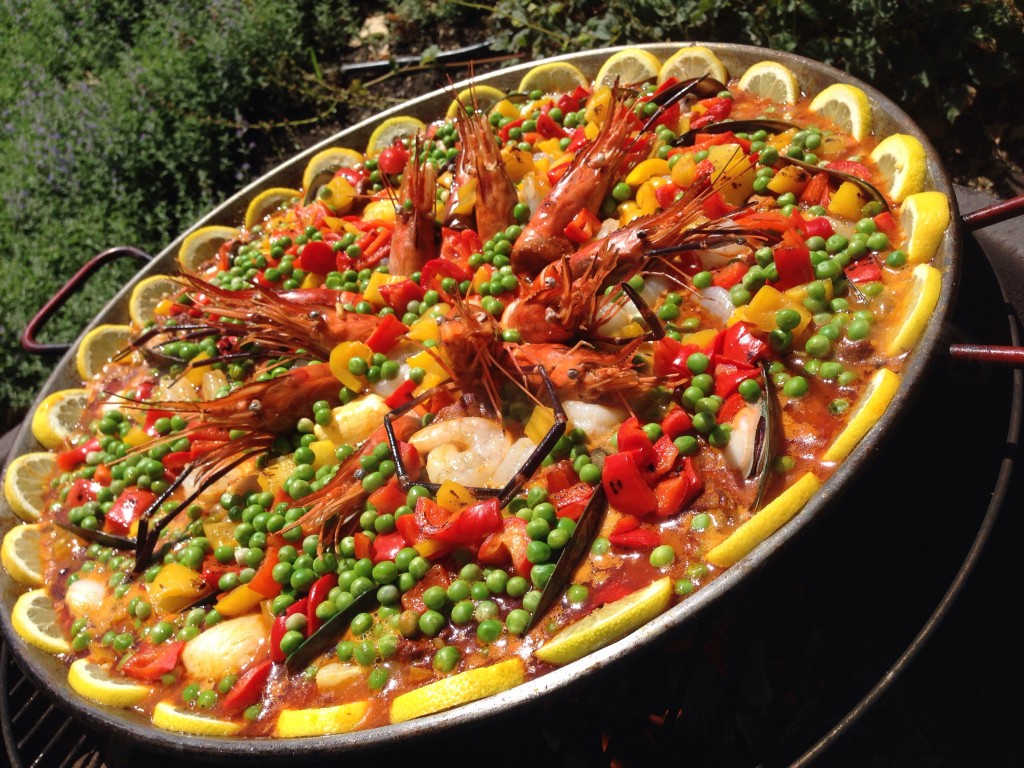 Paella De Marisco
Paella, Salad, Bread & Appetizer
Similar to Classic Valencia with the addition of whole prawns, cherry stone clams and black mussels. Paella de Mariscos includes a choice of appetizer: Spanish Omelet (Tortilla), chicken empanadas or chimichurri Spanish meatballs..
Paella Suprema
Paella, Salad, Bread & Two Appetizers
The ultimate in paella presentation and flavors. For our supreme paella we use our artisan home grown saffron (Sonoma Saffron), a more varied combination of seafood (with the addition of scallops and calamari) and  salmon to garnish the pan. Truly a visual work of art for the eyes and the palate.